Our bathrooms are a place to go to unwind, relax, and rejuvenate. With the help of CMB's remodeling professionals and master carpenters you will be guided through the process of transforming your bathroom into the retreat of your dreams.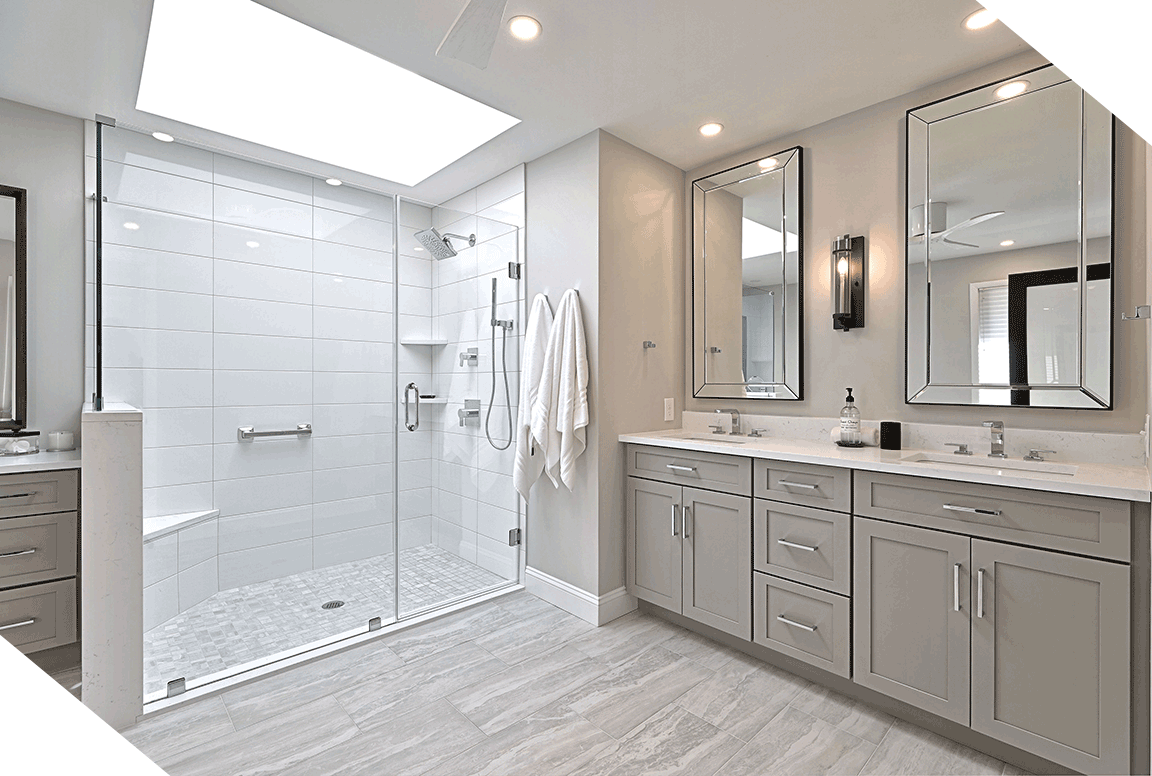 Two of the main areas of focus for your new bathroom are the vanity and shower/tub, however there are other design considerations you should take into account when planning your remodel, including cabinetry, countertops, flooring, lighting, and tile. Important details such as hardware, mirrors, and even towel racks can bring everything together.
Although it may seem overwhelming, the experts at CMB are here to help. Combining design and functionality, they work with you to understand your style and needs to create the bathroom of your dreams. From shower doors, soaker tubs and single or double vanities, to extra luxuries such as heated flooring and multiple shower heads, your new bathroom will be a space you can enjoy.
When it comes to bathroom vanities there are many choices and possibilities. This is the best place to add style, efficiency, and storage to your bathroom. The key here is proper measurements to ensure that the size of your vanity leaves room for comfortable functionality in your bathroom.